Link

Link

Link

Link

Link

Link

Link
On every project with Astraea Marketing Group, you will work directly with our owner and creative director.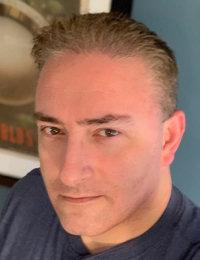 Robert J. Uncapher,
Creative Director / Managing Partner
Bob has worked with computers in one capacity or another since 1990 including teaching computers to grades K-8 at a private school when he was 17, two years teaching at a school for juvenile delinquents and at-risk kids, and 5 years in the marketing department at a nationwide environmental engineering firm. Bob is a real evangelist for maintaining a consistent brand image for his clients (as anyone that has worked with him knows all too well). He enjoys all things sci-fi, tabletop gaming, scale model building, roller coasters, home improvement projects, and spending time with family and friends.


Email Bob